Bill Allen offers

b

iblical

c

ounseling at Grace Baptist Church. He is certified as a Biblical Counselor through the Association of Certified Biblical Counselors (ACBC).

 

Bill offers free and confidential

b

iblical

c

ounseling to individuals, couples, and families

. E

vening

, Wednesday,

and

weekend appointments are available.

Biblical

c

ounseling is offered to Christians

and to those who identify as

non-Christian.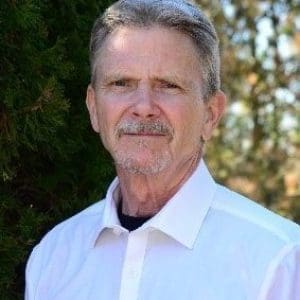 What is Biblical Counseling?
Biblical Counseling is the process where the Bible, God's Word, is related individually to a person or persons who are struggling under the weight of personal sin and/or the difficulties with suffering, so that he or she might genuinely change in the inner person to be pleasing to God.
People might be tempted to think that only people who are in a crisis or who have massive spiritual

or other

problems go to counseling. Not so. Most people are like you and me that have daily struggles and are desiring to walk more closely with

God

through the midst of those struggles. I often tell people that

b

iblical

c

ounseling is simply a discipling process where one believer comes alongside a

person

or

a

group of

people

to help them search the

Bible

for answers

,

encouragement

, and hope.
We are divinely equipped and commanded to disciple one another. Matthew 28:19-20; 2 Peter 1:3;

Romans 15:14; and

Hebrews 10:24-25: "

And let us consider how we may spur one another on toward love and good deeds,

 

not giving up meeting together, as some are in the habit of doing, but encouraging one another—and all the more as you see the Day approaching." Surely the Day is approaching, ever more quickly. Are you where you want to be when

Jesus

returns?

"
Anyone interested in biblical counseling may contact Grace Baptist Church at 317-881-4752, the church office at 740 West County Line Road, Indianapolis or via email at gbcgreenwoodin@gmail.com. In addition, all are welcome to attend the worship service, Sunday at 10:30am. If available, Bill would be glad to speak with you after the service.
As an organization, ACBC
seeks to provide resources, training and certification to promote excellence and doctrinal integrity in biblical counseling.